Summer Enchanted Evenings Concert Series Hoboken
Summer Enchanted Evenings Concert Series:

Proudly presented by Mayor Dawn Zimmer & the City of Hoboken.

These FREE Outdoor Performances will be held Thursday evenings in the Amphitheater at Sinatra Park, located on Frank Sinatra Dr. between 4th and 5th.
Note: Schedules are subject to change. Some shows have rain dates (in red)
.


July 17: 10th Anniversary Performance by The Gordys

The Gordys, a Hoboken band that originally got together to celebrate the full remission from cancer of friend Gordy Haas, has gigged together ever since to play charity events in and around Hoboken. We play an eclectic mix of Punk, Rock Country and Klezmer. This will be our 10th year at Sinatra and we are thrilled to have Gordy joining us onstage. The Gordys concert is a part of the Hoboken Summer Enchanted Evenings Concert Series.

July 24 – Guitar Bar Allstars - co-sponsored by The Guitar Bar
HELP SET A WORLD RECORD! Guitar Bar – Hoboken's long-standing music store – has been rocking along the Hudson for years now with The Guitar Bar All–Star shows, bringing together their staff of some of the best musicians in the country for a great night of music. Last year hundreds of local musicians gathered for a group performance of Bob Dylan's "Knockin' on Heaven's Door" as they attempted to set a world record for the most people playing one song at one time! Tutorials were provided on their YouTube page for guitar, mandolin and ukulele. This year Guitar Bar is asking everyone to come join the band once again in another record attempt. If you play an acoustic guitar, mandolin, or ukulele (or any other acoustic string instrument) come join in another performance of "Knockin' on Heaven's Door" followed by a full set list of easy, popular songs that even beginner guitar players could rock out to. Whether you've been playing for years or you're just starting out, tutorial videos will be provided that will teach all the basic open chords needed. Join their event page, connect with other people like you who'll be joining the band, & get any additional information. Visit: guitarbar.com/worldrecord
For more information, please call James Mastro at 201-222-0915, email james@guitarbar.com, or visit guitarbar.com/worldrecord


July 31 – Orqueta La Caribena

Sponsored by the Puerto Rican Cultural Committee, Raul Morales, President.

Aug. 7 – Davey & The Trainwreck and Nipsey

Aug. 14 -
Julio Fernandez Band & Friends
– sponsored by Burgiss
With special guests, an evening of jazz, soul & funk


Aug. 21 Swingadelic

The sweet sounds of jazz, swing & jump blues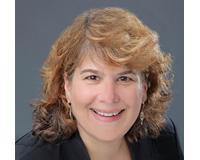 Lauren Blumenfeld is a professional and knows how to get it done. She has been a Realtor since 2008 and has helped hundreds of families buy and sell their home or investment property. As a pivotal mem....