Supporting the Hoboken Historical Museum
I hope this message finds you well. I've been on the Board of Directors of the Hoboken Historical Museum and organizing homes for the Hoboken House Tour for few years now, because I believe so strongly in its mission. I donate my time as well as give financially because I want the museum to continue its mission of keeping Hoboken's history.
In addition to archiving artifacts, the museum puts on a diverse set of events for the community - whether it be the house tour, pet parade, garden tour, baby parade or lectures almost every weekend. It is as diverse as this wonderful town.
As you may have heard, Hurricane Sandy ravaged Hoboken, and though the museum was undamaged we had to postpone our annual gala, putting the museum in a large financial hole for 2012. The museum is planning its exhibit in July to be about Sandy and Hoboken.
I am asking for your support to this wonderful Hoboken Institution. . You can donate easily by clicking here.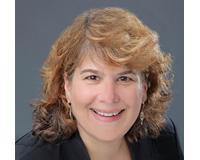 Lauren Blumenfeld is a professional and knows how to get it done. She is motivated, detail-oriented and dedicated. Hoboken is Lauren's home. She has lived all over town, from her first move just ....