Jersey City Is New York City Neighborhood Of The Year
You heard right! For the first time in the 13 year history of the Curbed Cup annual run for best NYC neighborhood, the award goes to a neighborhood outside New York City. Mayor Steven Fulop commented on Twitter, "We are like that gritty underdog that everyone counts out but we nevertheless just keep winning."
With massive new development, a booming bar and restaurant scene, and a huge influx of people from Brooklyn and Manhattan, Jersey City is the place to be right now.
Tory Burch may be moving HERE.
Keep up with JC development HERE.
Read the full Curbed NY article HERE.
And when you're hungry, eat HERE:
White Star Bar, Talde, Mathews, South House, Porta, Kitchen Step, Hamilton Inn, Madame Claude Bis, or Third & Vine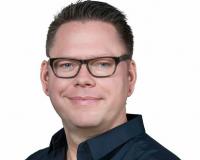 With a degree in Design Marketing from Parsons School of Design, Jeremy Lindberg took the fashion world by storm for 18 years. He successfully worked his way through Paris, Los Angeles, and New York ....