Jersey City Has Everything You Want Just Minutes From Manhattan
From The New York Times:
Moving to Jersey City? Join the Club.
It's a short hop from New York, and at the moment, it's still less expensive.
http://www.nytimes.com/2016/02/14/realestate/the-jersey-city-real-estate-bandwagon.html?mwrsm=Email
Curious about the value of your home in Jersey City? Click here.
To see more Jersey City properties, click here.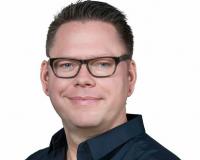 With a degree in Design Marketing from Parsons School of Design, Jeremy Lindberg took the fashion world by storm for 18 years. He successfully worked his way through Paris, Los Angeles, and New York ....