Artist Studio Tour Hoboken November 8th
Looking for something to do on Sunday... try the Hoboken Art Tour
A Free City-Wide Self-Guided Walking Tour of Artists' Studios, Galleries and Group Exhibitions

Featuring the work of over 100 local artists
Free Tour map can be picked up at City Hall, on the day of the tour.

Even though there are many locations, the tour is designed so that you can easily walk from studio to studio, gallery to gallery.
Since Hoboken is only a mile square, every site is convenient to the next. As diverse as the art itself, the tour's popularity draws artists far beyond the banks of Hoboken. You will see art in many forms, representing an exciting variety of mediums. Visitors will have a chance to meet the artists, photographers, sculptors and artisans and witness the creative process at work. Even poets, musicians and performance artists will be on hand to make your day a memorable one.
http://www.hobokennj.org/artists-studio-tour/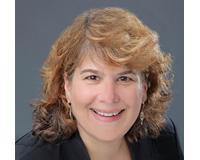 Lauren Blumenfeld is a professional and knows how to get it done. She is motivated, detail-oriented and dedicated. Hoboken is Lauren's home. She has lived all over town, from her first move just ....