Halloween And Open Houses
For Saturday
If you have not seen the Ragamuffin Parade & Costume Contest. It is a must. Thousands of kids will march in the parade and then trick or treat down Bloomfield and Garden Street. If you are trick or treating, say hi to me as I will be handing out candy.

Saturday, October 31, 2015

To participate: Line of march setup begins at 12:15pm
on Washington Street bet. 13th & 14th Street
Parade starts at 1pm
Parade features local live music, floats, lots of great costumes and so much more. Wear your Halloween best!
Costume Contest begins at 2pm after the Parade
at The Little League Field, 5th Street & River Terrace
For Sunday
Come Join us at our Open Houses

325 Adams - $775,000 2 bedroom 1200 sq ft, with a yard and parking
600 Hudson - $915,000 2 bedroom + den
78 Jackson - $899,000 2 bedroom, parking, 1500 sq ft.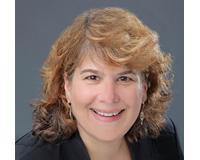 Lauren Blumenfeld is a professional and knows how to get it done. She has been a Realtor since 2008 and has helped hundreds of families buy and sell their home or investment property. As a pivotal mem....